Heritage Week kicks off today, and a talk in Kilkenny on the abandoned medieval village of Rindoon is just one great example of what's on.
So what's the story of Rindoon?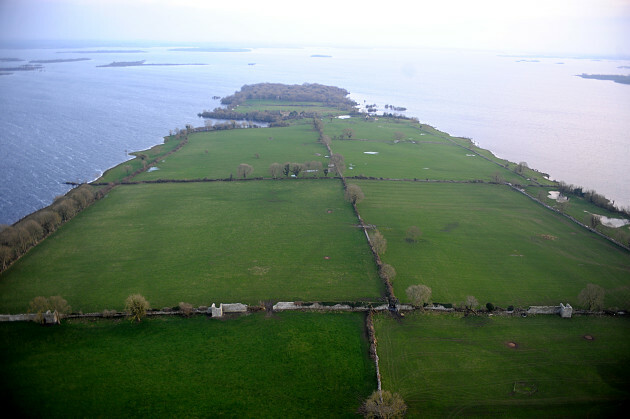 An aerial view of the deserted peninsula. Source: Irish Air Corps
Built in the first half of the 13th century, the town was the high water mark in the Anglo-Norman's conquest of Ireland.